How to Get to Positano and the Amalfi Coast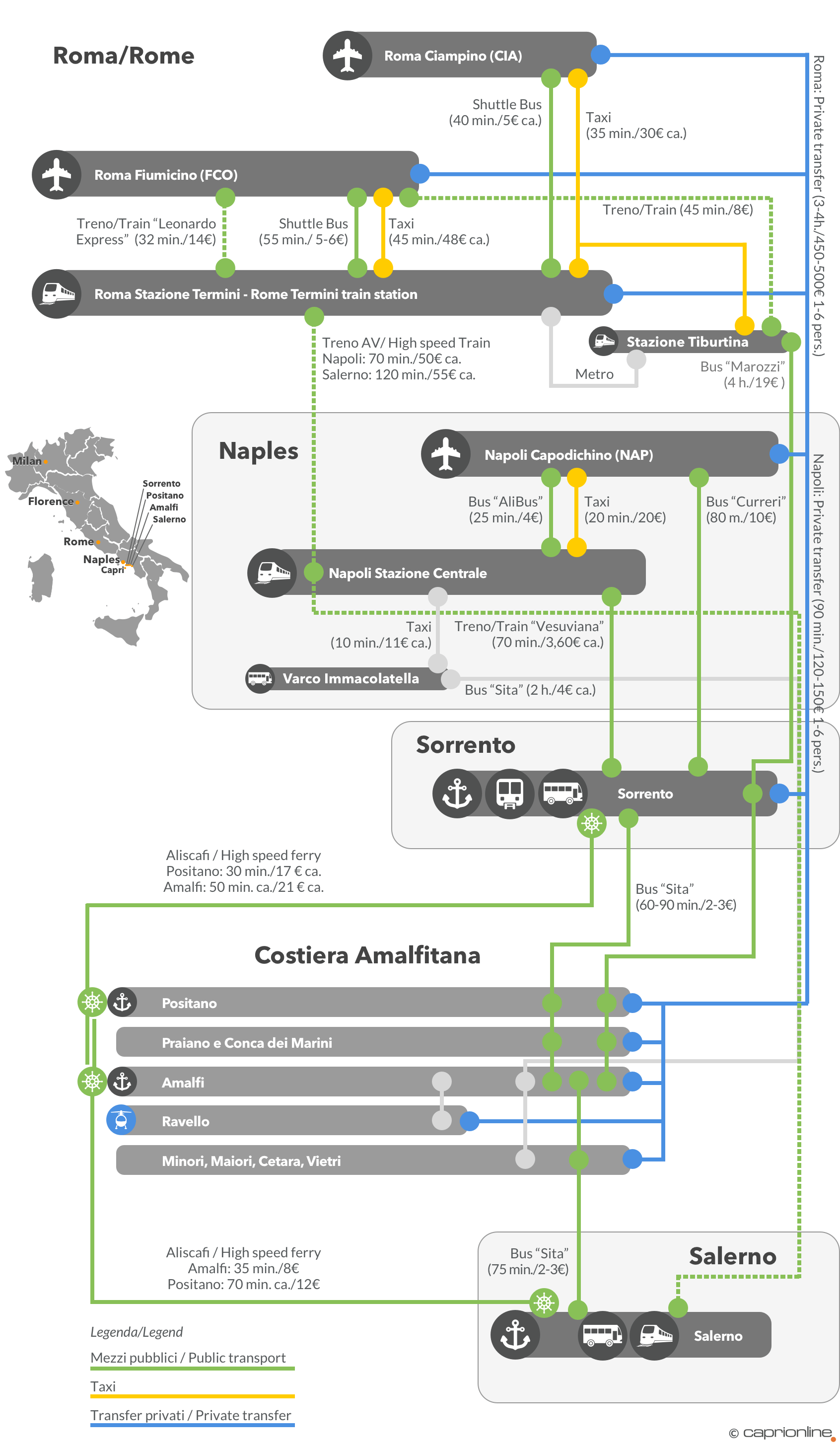 How to Get to Positano or Amalfi by Sea
The sea routes for the Amalfi Coast are only active during the summer, and unfortunately there are no longer direct routes by sea from Naples to the Amalfi Coast.
Ports of departure for high speed ferries and ferries for Positano and Amalfi:
These routes are generally active from April to mid-October. In July and August, a number of routes to towns along the Amalfi Coast are also active.
Stress-free Arrivals on the Amalfi Coast
Getting to the Amalfi Coast can be a long and stressful trip. To avoid this, we strongly recommend reserving a private transfer. Otherwise, if traveling by train, take the high speed Freccia Rossa to Salerno and from there a ferry to Amalfi or Positano.
Choose a high speed ferry leaving from the port of Piazza Concordia, about 500 meters from the station. The Molo Manfredi pier is about 2 kilometers away.
Please Note

The pier where ferries to Positano dock is near the Spiaggia Grande and it be quite an uphill climb up to your hotel. In that case, it is worth it to hire porter service when you arrive. Always check your hotel location in relation to the pier before opting to arrive by sea!
Private transfers directly to your hotel!
Links to sites listing the official schedules and downloadable pdf